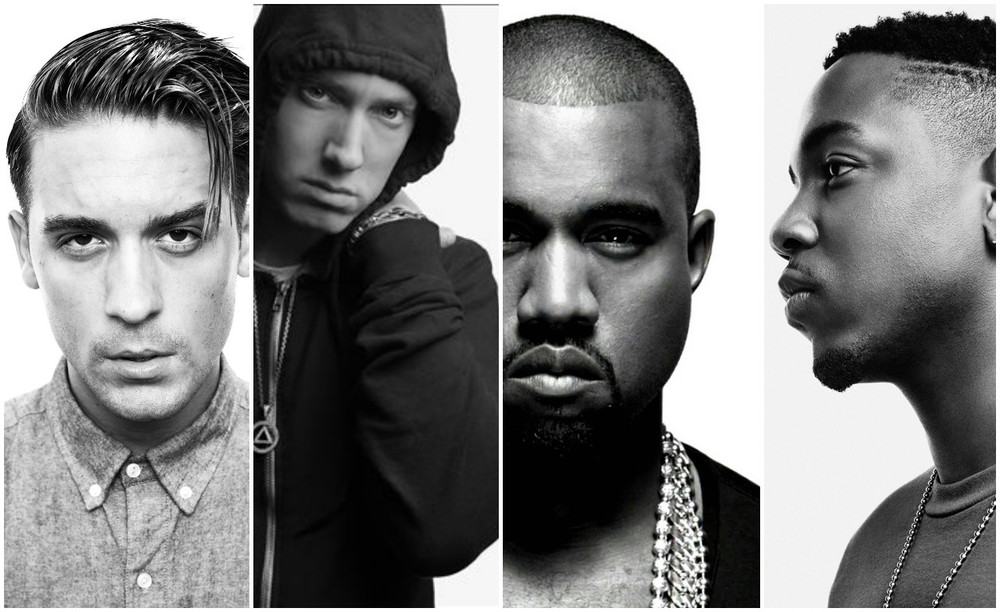 I LOVE MUSIC. Simply put, t has incredible way of changing the state one is currently in. I like just about every genre but there is something very special about the effect of hip hop when it comes to grinding it out. Maybe it's the flow of the music and the subtle aggressiveness of the beats that just moves people.
As you might have already noticed, the right playlist can get you pumped, focused,and ready. What I've done here is compile 15 songs for when you need motivation to get moving and achieve the goal for the day.
Listen to this when you're on your way to work in the morning, taking a break before tackling your next project, or about to start a study session for that big exam. Whatever it is, this is sure to put your mind in the right place.
Hope you guys like it…
1. Sleepless- G-Eazy
"Late nights and early mornings" I love that first line. Usually I listen to this to get my mind prepared and into "worker bee" mode. Anyone who knows anything about the grind will relate to the song instantly.
2. Kings Never Die- Eminem
This just isn't a motivational playlist without the rapper from 8 mile himself: Eminem. The intensity from his words coupled with his unique flow makes this song a must for getting motivated.
3. Juice- Logic
Named the Frank Sinatra of the new school, this song is packed with inspirational lyrics and a rhythm that goes well with those high energy individuals who are at and about grindin'.
4. 1 Train- A$AP Rocky
Definitely a lyrical masterpiece with a beat that gets you off your chair and makes you want to tackle your to-do list! The intensity and ferociousness from these artists will most definitely hype you up.
P.S Kendrick Lamar absolutely kills it at 0:59
5. Cut You Off- Kendrick Lamar
This is a good song to listen to when you're in a "F*ck everybody" type of mood. Nonetheless, it's a reminder to keep negativity out so that you may do what you do best without being shunned, ridiculed, or criticized.
6. Written In The Stars- Tinie Tempah ft. Eric Turner
Every time I listen to this song, it makes me feel hopefully. Perhaps you'll feel the same way too!
7. One Man Can Change the World- Big Sean ft. Kanye West, John Legend
I save this song normally for a quiet break or after a long day of putting in work. It reminds you that you have a bigger impact than you know.
8. Time Out- K.A.A.N
Definitely watch out for this artist. Not only is his flow impeccable but his choppy and ferocious rapping style is reminiscent of Nas. In short, very raw and rapid !
9. Me, Myself, & I- G-Eazy
It's all you. Great song to listen to when you feel your workload is getting a bit overwhelming. This self empowering song is so raw ad real that I'm sure it will resonate with you on some level.
10. No Way- Futuristic
Great song to listen to the minute you wake up. It really get s you into that fast paced tempo to get sh*t done !
11. Monster- Kendrick Lamar
One of his earlier songs and an excellent showcase of the raw aggression needed to attack a full day of productivity.
12. Phenomenal- Eminem
Another one. There's a reason that this song was featured in "Southpaw." Get ready to fight laziness and get focused !
13. Just Believe- G-Eazy
This one is not only a useful reminder but huge inspiration to simply believe….
14. Rigamortis- Kendrick Lamar
The perfect song to unleash that competitive spirit, he completely kills it with some insane verses in such a nonchalant manner as if eliminating enemies are a regular occurrence.
"
15. Detroit Vs. Everybody- Eminem
Absolutely epic. Very talented rappers. Without a doubt a great song to end this playlist with.
Question: What's you favorite motivational song?